Submit a Time Entry
Once you complete a shift at one of our healthcare partner facilities, login to Matchwell and submit a timesheet entry. There are two ways you can submit your time for a completed shift. You can find the assignment on your home screen and click Enter Time or you can select Timesheets from the main menu.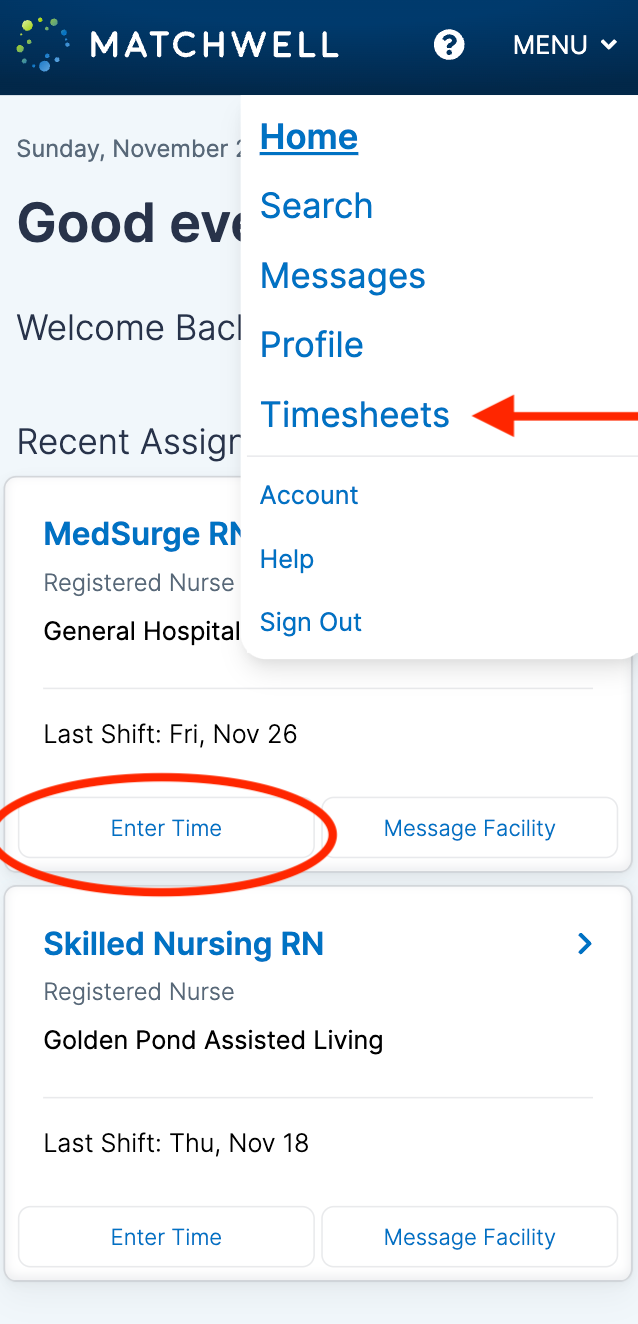 Select the week for the correct date range, and look for any time entries that are pending submission. These are pre-filled based on your shifts scheduled through Matchwell. Adjust your start and end times as needed and add your breaks, and then submit your entry to the facility for approval.
If your shift isn't listed, just click new entry and select the position for the entry. Add your start time, end time and breaks and submit your time entry to the facility for approval.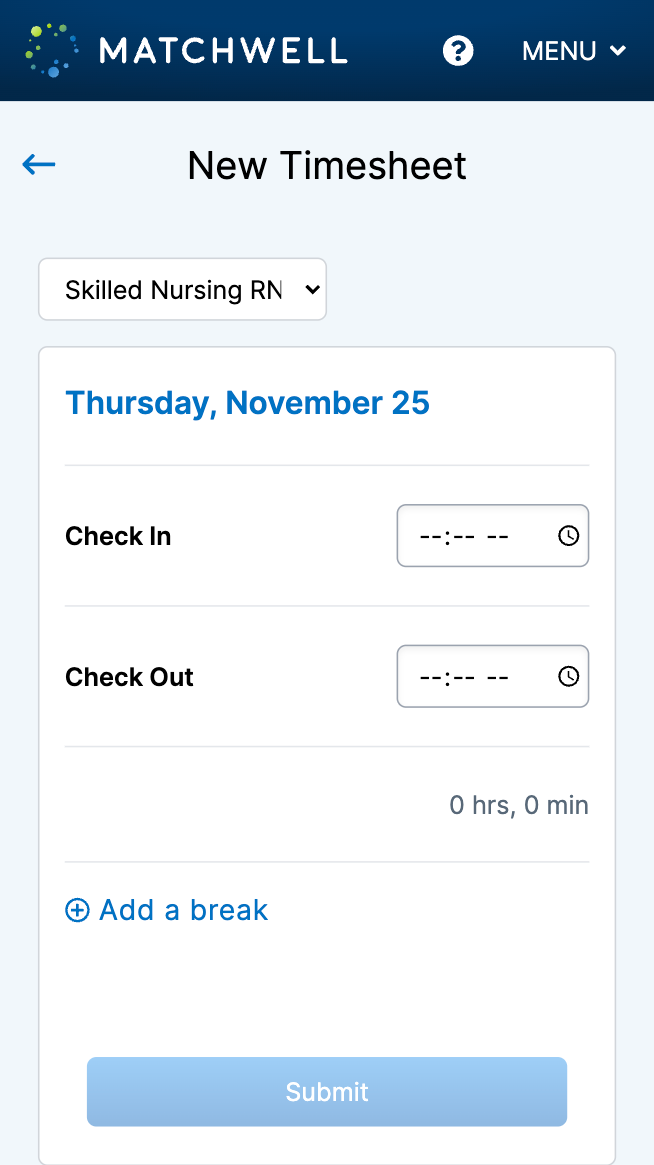 ---
---