Name and Contact Info
Name and contact information are just a few important things we collect when it comes to processing your application.
To view Name and Contact Info, select Account from the main menu. From your account, you can view your name, contact info and location details.
We know sometimes things change, you get a new number or you move. Need to make updates? No problem! You can make updates and save changes, right from your fingertips.
Keep in mind any updates to your full name must match your license and/or certifications uploaded to your profile.
Any updates made to your location settings, help further the matches we find in your area.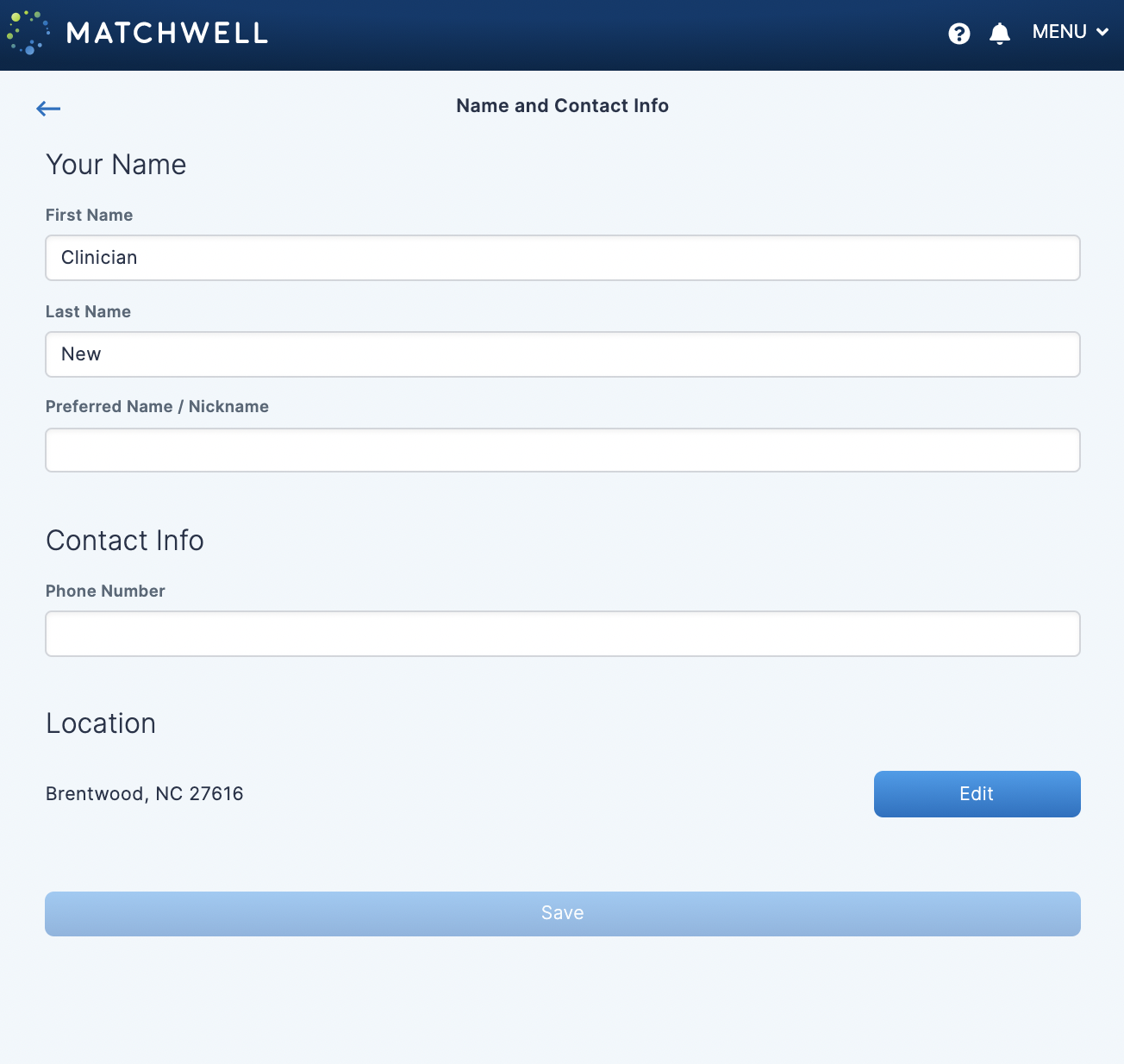 ---
---