No Shifts Found
Seeing "Found 0 Shifts" on the find shifts page?
This may mean that the facility does not have any on demand needs at this time, or its possible they haven't gotten around to publishing them yet. You can always message the facility directly from the Messages tab and ask if they have any needs.
You might also want to try adjusting your filters to see if that expands the search results.
For more information on how to direct message a facility click here.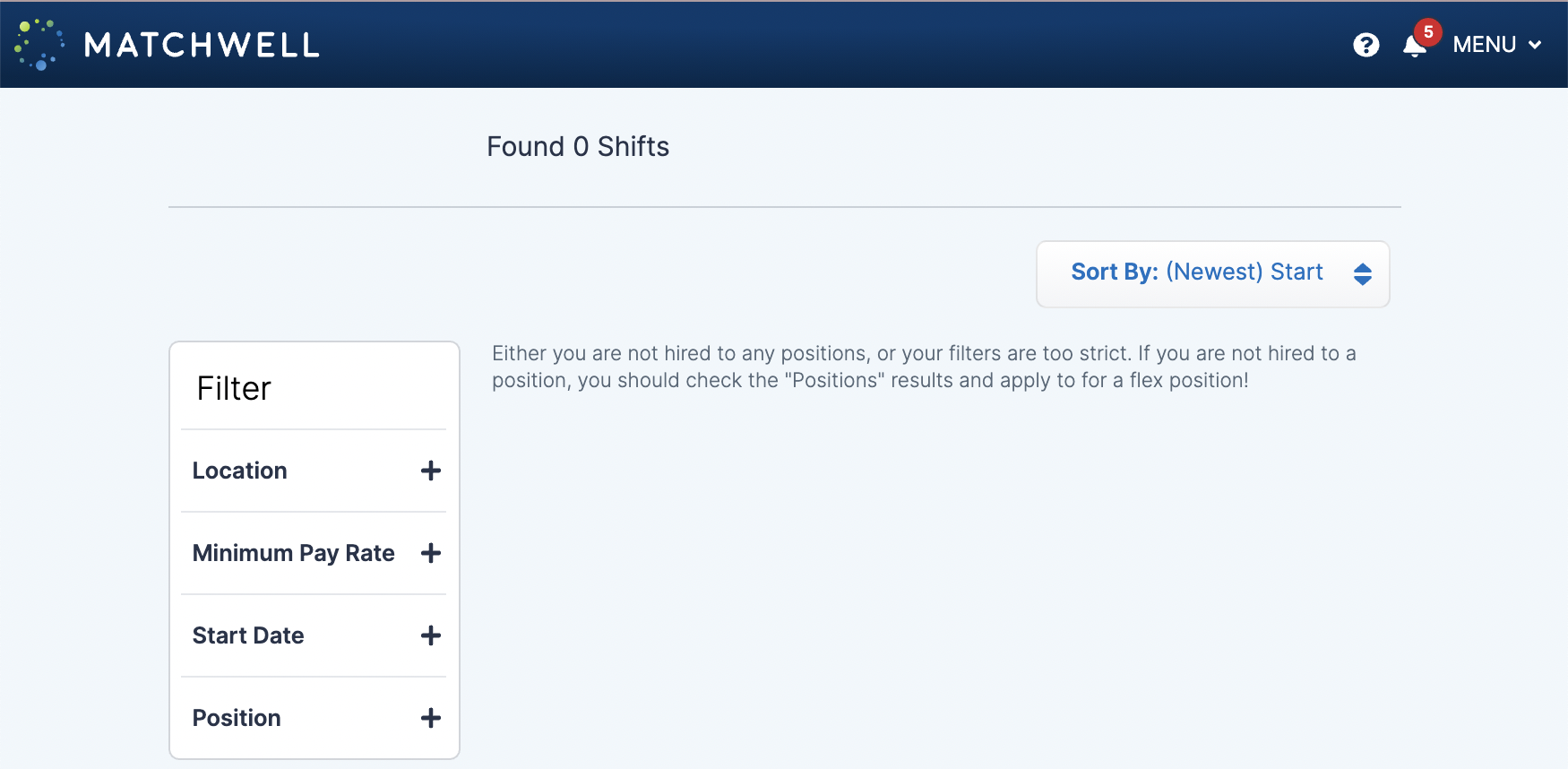 ---
---