Active Contracts
Understanding Contracts
Active contracts are found directly on your home screen and will ONLY appear if there is a contract in place.
An active contract is the confirmation, between you and the facility, that you've been booked for a specific contract.
The active contract has the confirmed assignment details agreed upon by you and the facility. This includes contract duration, hours per week, contract pay and shift type.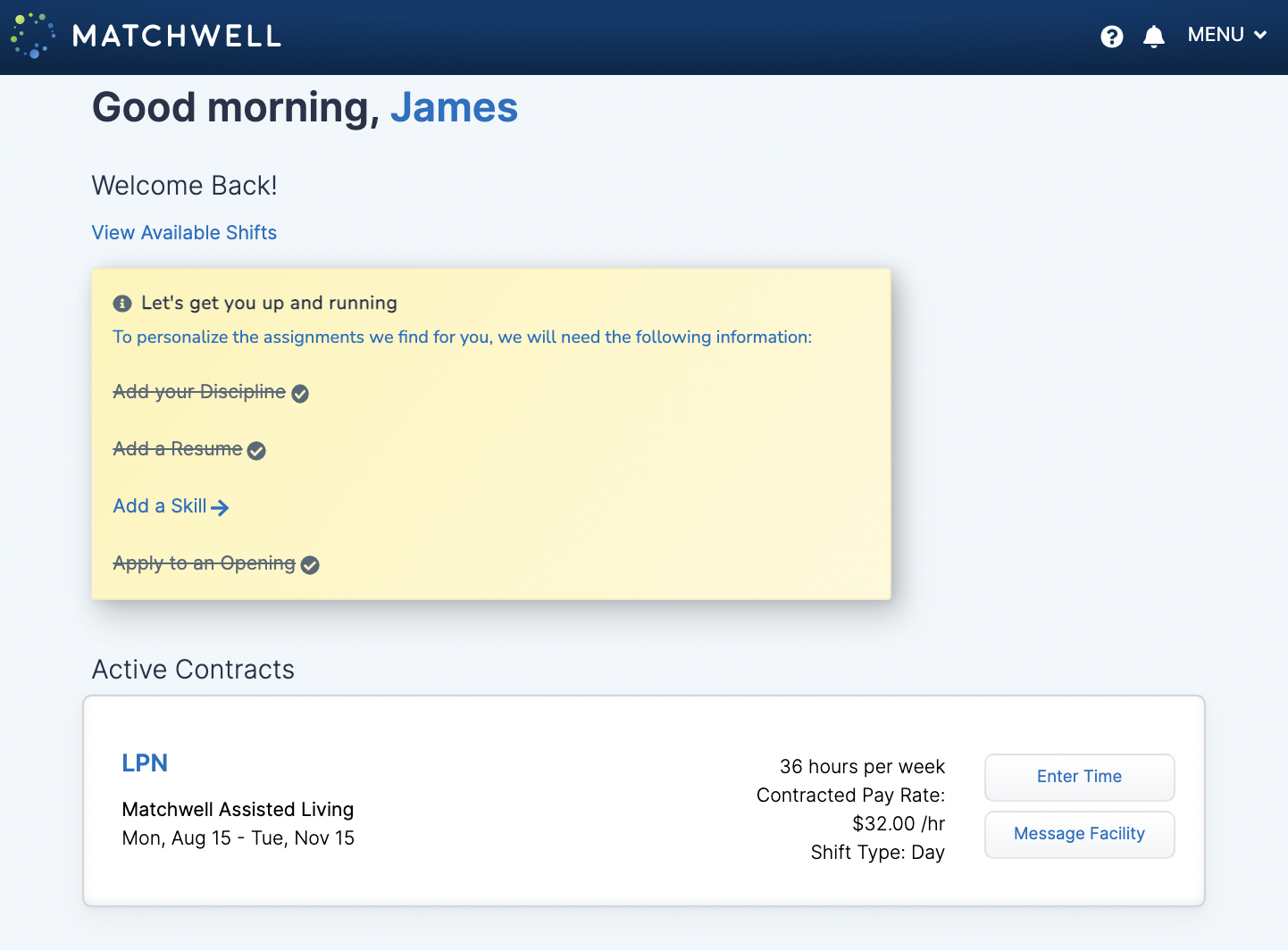 ---
---