Upcoming Assignments
Stay Organized with What's Coming Up!
Easily review and check out the statuses of your requested shifts in the Upcoming Assignments section on your home screen.
If you have any shift requests, these will be displayed as follows:
Shifts that show as Scheduled, indicates that you have been confirmed and are booked.
Shifts that show as Pending Acceptance, indicates that the facility has NOT confirmed your request.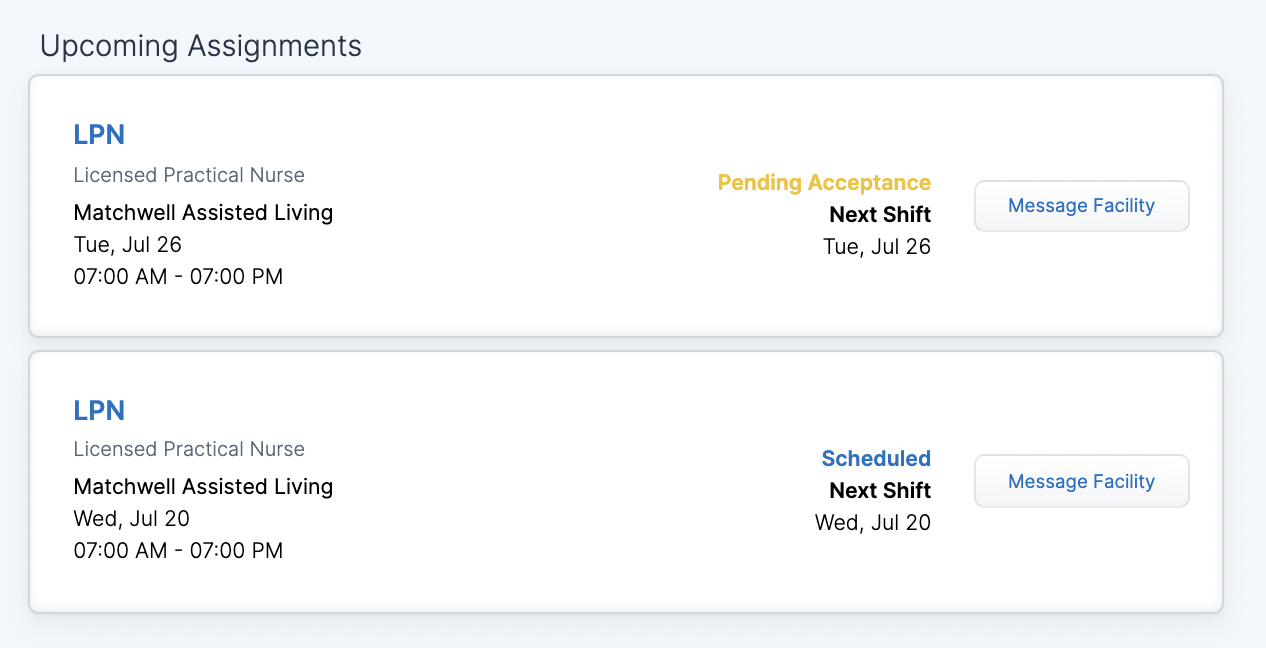 Don't see any upcoming assignments?
That means you currently don't have any shifts requested. You can always change that by, clicking the Search Assignments button to browse and request available shifts.

Missing an upcoming assignment, that should be listed?
Don't worry! This sometimes happens when a facility asks you to work a shift in passing conversation, but hasn't put the need into Matchwell. You can request the facility input the shift, so you know that you are confirmed for the upcoming shift and notified if anything changes.
---
---