Shift Details
Want the inside scoop on a shift before you apply?
If you see a shift that interests you from the Find Shifts search, you can click on the shift to see additional details, including which position it is for, date and time, pay rates and more information about the facility.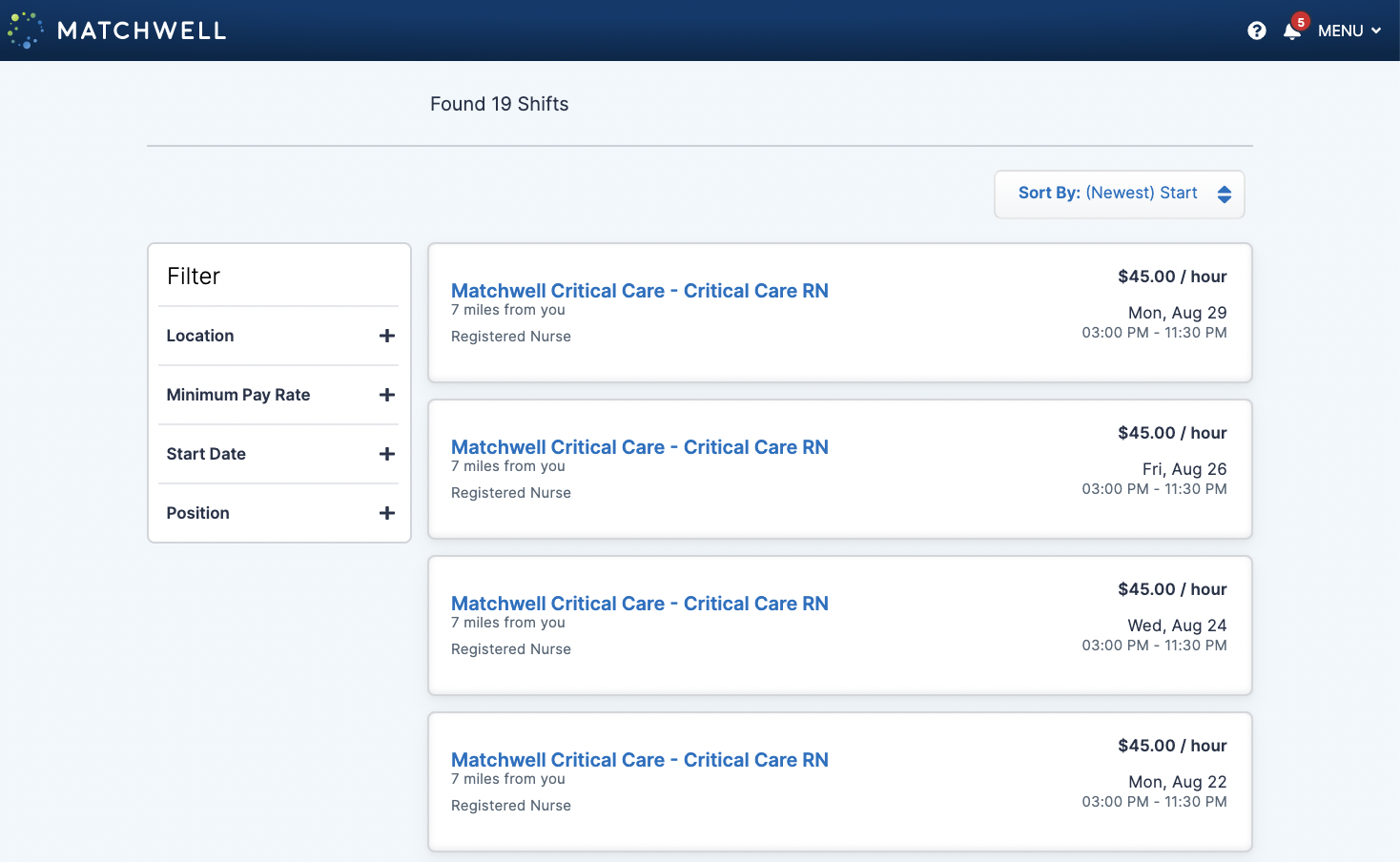 Interested in the shift? Simply hit the Shift Request button on the shift details page and your request will be on its way to the facility to review and action.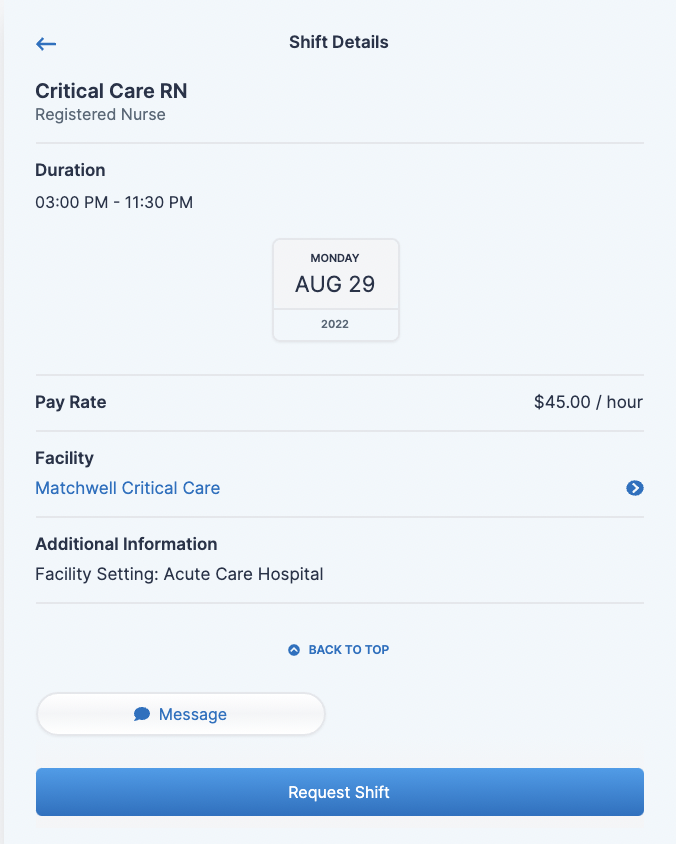 ---
---