Position Requirement Statuses
Credentials Needed to Apply
We work with our healthcare partners to gather their hiring requirements and ensure all clinicians are clinically qualified for their positions. When you view details for a position, the credentials needed to apply are listed accordingly.
Credential Completed Count
We keep a count of the total credentials needed to apply, as well as the credentials completed for every application.
From this list, you can ADD or VIEW each of the credentials, depending on if that credential is already on file.
Credentials are considered complete when they have been verified by Matchwell. Once your credential is verified, it will be listed in the count of completed credentials at the top of the list.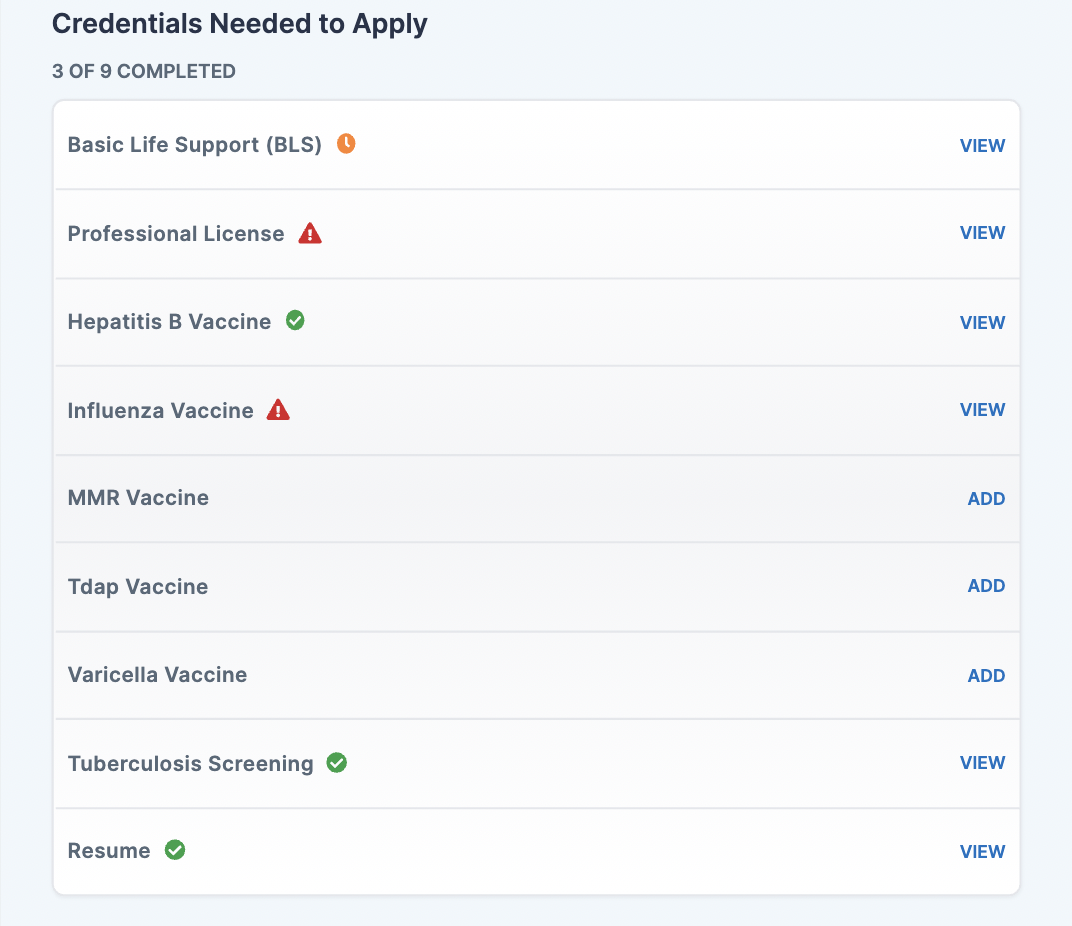 In our example above this clinician shows 3 of 9 COMPLETED. This means they have verified 3 credentials, of the 9 that are required to complete their application.
Credential Status Indicators
You can quickly view the status of your credential by looking for the icon next to the credential name.
Any credentials that are not currently on file will NOT have a status.

Credentials submitted, but pending Matchwell's verification, will have an orange clock icon shown.

Credentials submitted and verified by Matchwell, will have a green check mark icon shown.

Credentials that have expired and require resubmission will have a red alert icon shown

Let's capture the perfect snapshot of your professional qualifications and background by ensuring all of your credentials are submitted and up to date for the application you've applied to. Let's get you working!
---
---