Credential Add and View Buttons
Next to the credentials needed to apply you may see a mix of add and view buttons, based on the documents that we currently have stored in your profile.
The add button means we currently don't have that credential and it will be needed to complete your application. You can quick click the add button and that will allow you to upload that specific credential.
Once a credential has been added, it's stored in your profile and the view button will be displayed. You can click the view button to give you additional insight into the credential that was uploaded, with certain details like expiration date and the stored file name being available.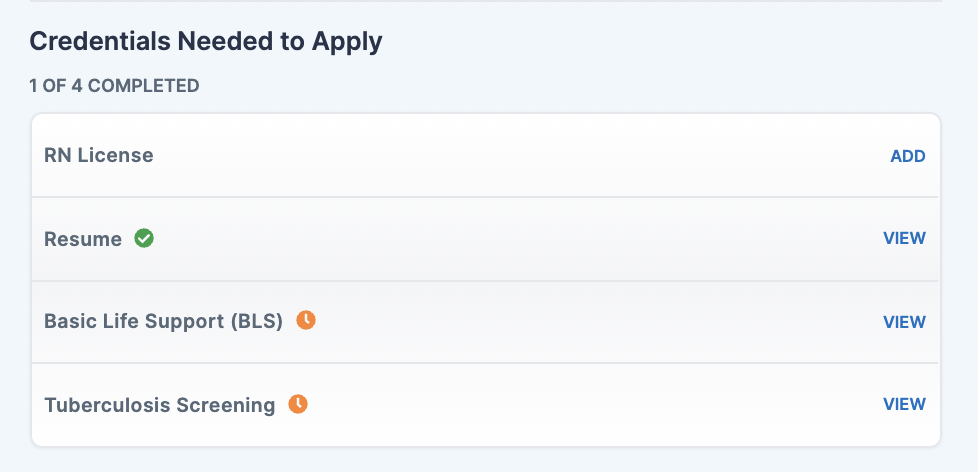 ---
---